"When you buy quality, you only cry once"
-Al Brekke
Brekke Fireplace Shoppe was started as Brekke Home Improvement in 1957, as a siding and window company by Al and Arlette Brekke.
In the early 60's, customers were asking the Brekkes for fireplace equipment because the nearest outlet was in Minneapolis. Al Brekke decided to start selling fireplace equipment to meet this demand, and by 1964 the business became Brekke Fireplace Shoppe and only sold fireplace equipment.
Brekke Fireplace Shoppe is the oldest family-owned fireplace store in Minnesota and over the years has become known for carrying products on the cutting edge of the fireplace industry. The company currently sells wood and gas stoves and fireplaces along with stone and brick veneer, ceramic tile, and mantles to finish their fireplace installations.
Although the Brekkes have retired from the business, their grandson, Mark Nelson, continues to carry on the tradition of quality custom installation and above all, service and customer satisfaction.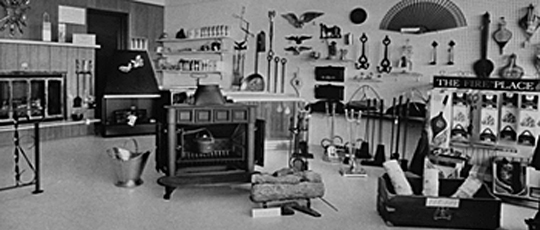 Ready to Warm Up Your Home?
After-hours appointments may be scheduled.